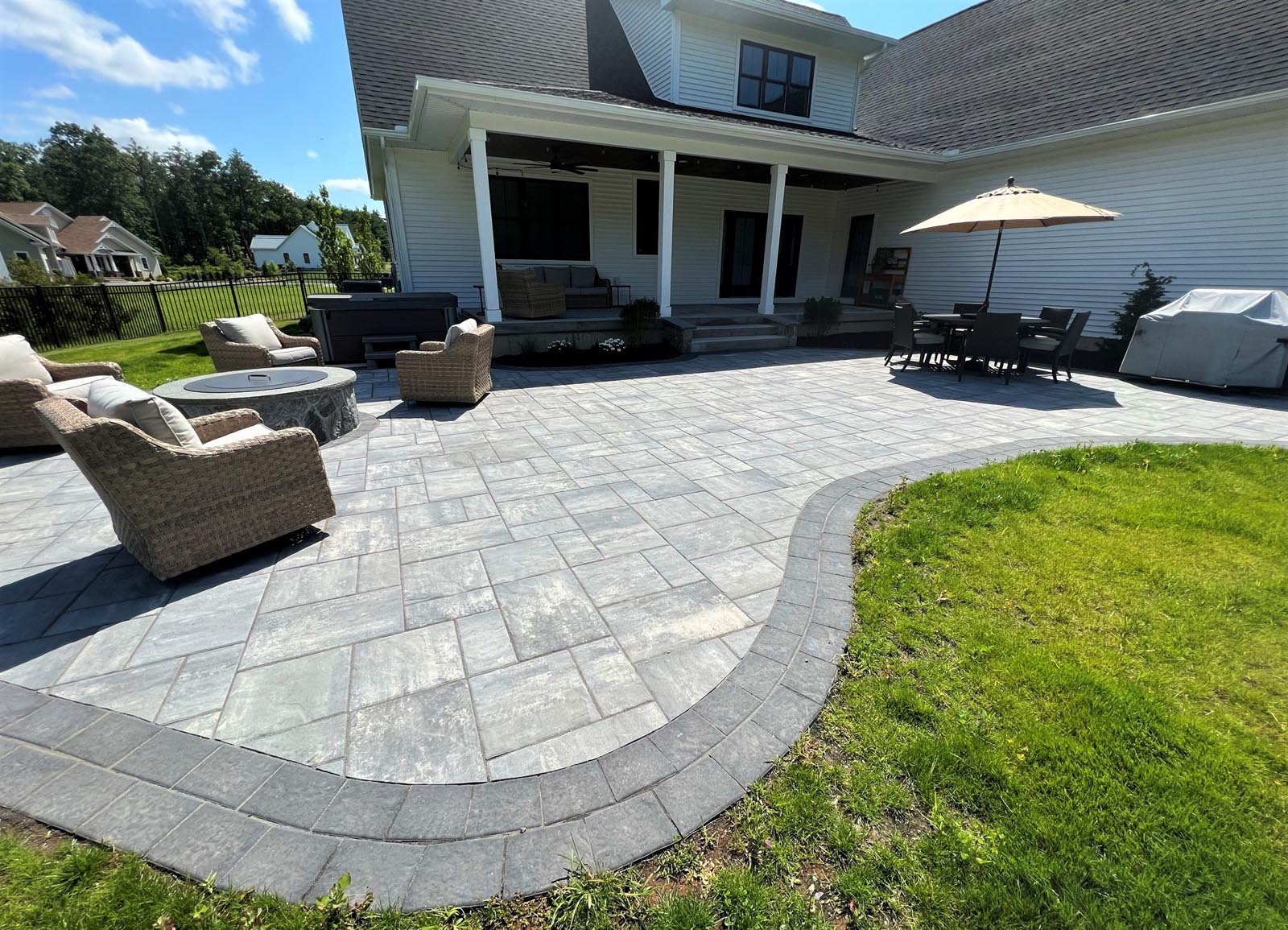 New Home Build Landscape Design & Installation in Southampton, MA 01073
Working with a clean slate, our designer worked with the new homeowners to create a Master landscape design for their new home. After the design was complete, our crew started by installing foundation plantings around the entire home. We chose plants selections to compliment the farmhouse look our clients were after. Flowering trees were planted along the driveway that will provide some shade and privacy in the future.
Phase 2 of this project consisted of installing a 1,200 sq ft patio off their back porch using Unilock Beacon Hill Flagstone pavers in Steel Mountain color and soldiers course using Unilock Transition 6×9 pavers in Charcoal color. Lastly, our crew installed a 52″ wood burning fire pit with a natural stone veneer and granite coping. Our clients could not be happier with their new outdoor living space and are looking forward to enjoying this with their growing family and friends for years to come! Phase 3 will be an inground swimming pool with additional patio to enjoy. Stay tuned!
If you are building a new home and looking to have your landscaping designed & installed just like this one, please contact us for a free design consultation.