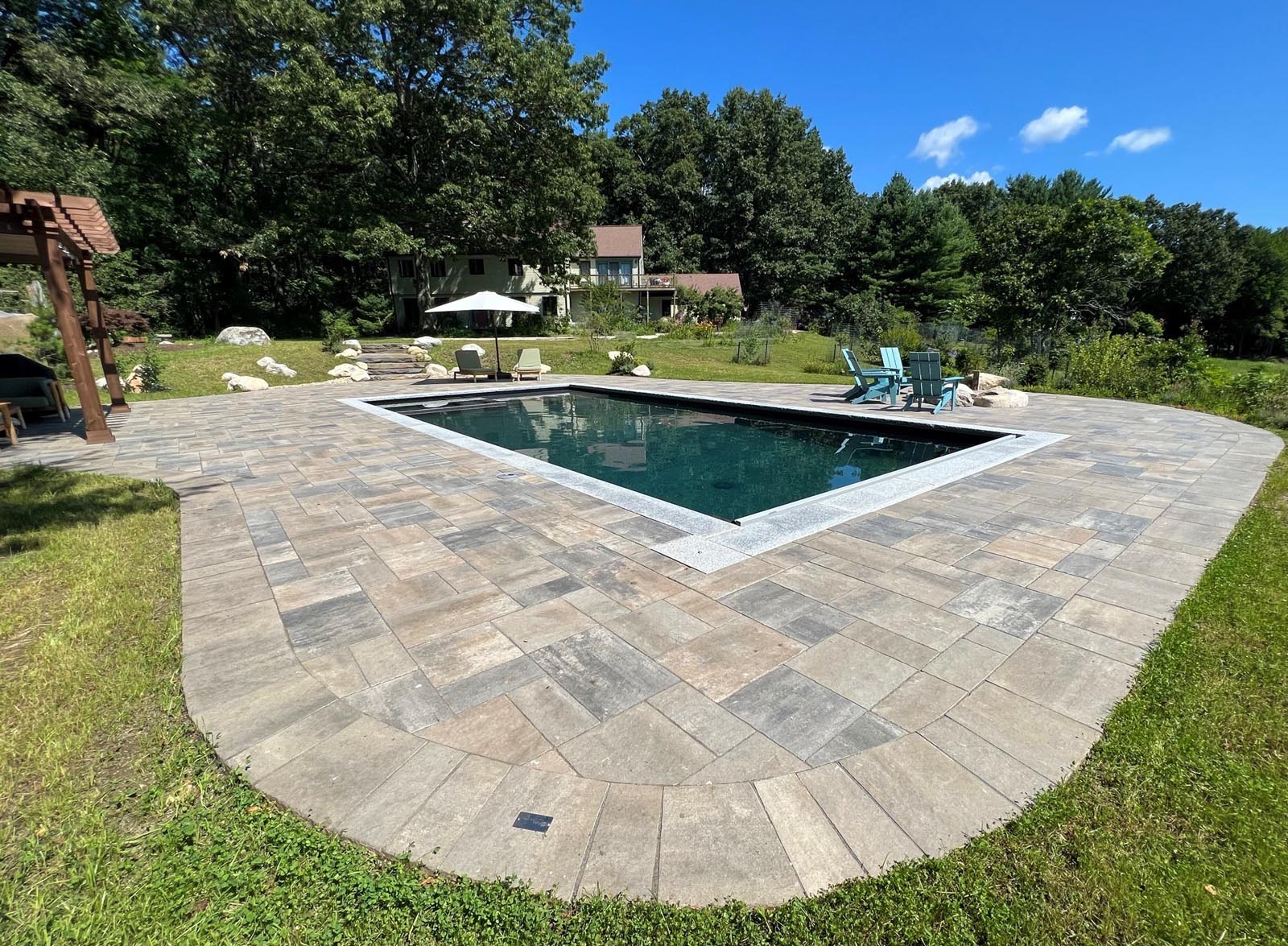 Natural Poolscape Design & Installation in Northampton, MA 01060
Our designer was tasked with coming up with a design to incorporate this new Gunite inground pool within its natural surroundings and maintain the gorgeous mountain views. We started the project by preparing the property after the pool was installed. Many tons of fill were trucked in and spread to tapper the grade behind and around the new pool. Our crews continued by installing a stepping stone walkway with steps leading down to the new pool patio using Goshen Stone. A large 2,500 sq ft paver patio around the pool was installed using a custom blend of Unilock Bristol Valley EZ Clean pavers in both Fossil & Steel Mountain colors. Our clients added some special touches by installing some native plants in the beds our crews prepared for them.
A large pergola with a retractable sunshade, manufactured by Hometown Structures was installed to provide shade and shelter. Lastly, our crew installed a 5' diameter wood burning fire pit using natural field stone boulders harvested from the customers property. We were able to give our clients the outdoor living space they asked for and are looking forward to enjoying their new space with family and friends for many years to come.
If you would like to have an outdoor living space designed & installed just like this one, please contact us for a free design consultation.