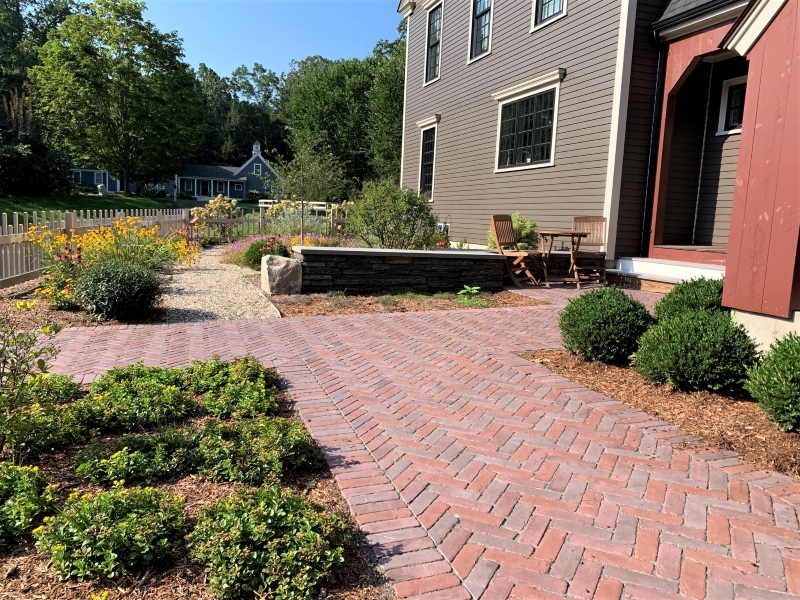 Colonial Paver Walkways & Courtyard in Southampton, MA 01073
This returning client had us return to complete the final phase of installing the paver walkways that were designed into the landscape that we installed the year prior. We designed the walkways to blend into the existing landscape components, as well as complementing the Old Colonial craftsmanship of their home.
We started by installing the front walkway leading from their driveway to their front entrance & granite steps using Unilock Copthorne 3 color blend which consists of Burgundy Red, Burnt Clay, and Old Oak. We chose the herringbone design to tie into the Old Colonial details of their home. We then used the same materials to install a courtyard leading to their side door entrance and gardens. Our clients were thrilled with how we were able to make this a seamless addition to their beautiful home and landscaping!
If you would like to have a backyard designed & installed just like this one, please contact us for a free design consultation.