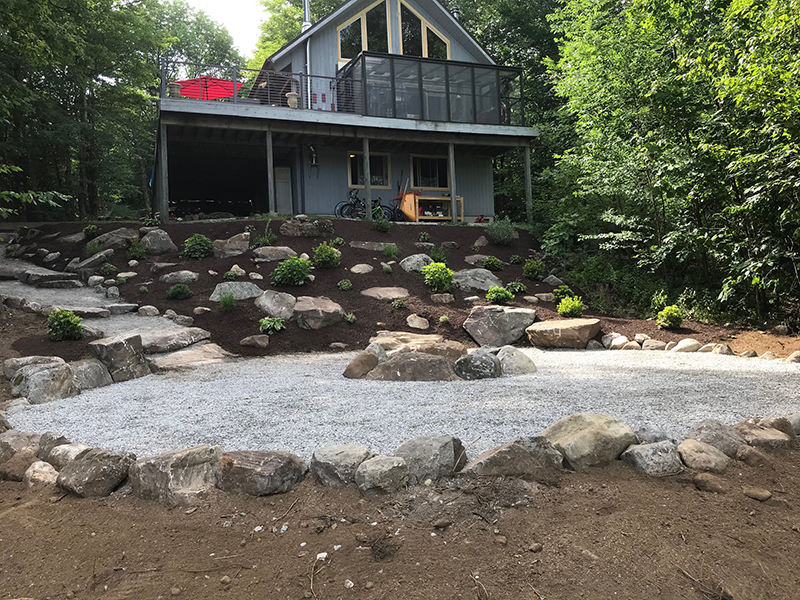 Natural Landscape Design – Otis, MA 01253
RJM Landcaping works to bring the natural environment and ambience to all our projects. A recent project out of Otis, MA called for a serene natural landscape design that included a rustic fire pit and patio to enjoy the scenic views, while being surrounded by distinctive plantings that brought nature to the homeowner's property. Our team of landscape design experts worked with our client to create a design that was peaceful, natural, and brought new life to this backyard living space. Many future vacations and memories will be enjoyed with their new outside oasis.
If you would like to have a backyard designed & installed just like this one, please contact us for a free design consultation.