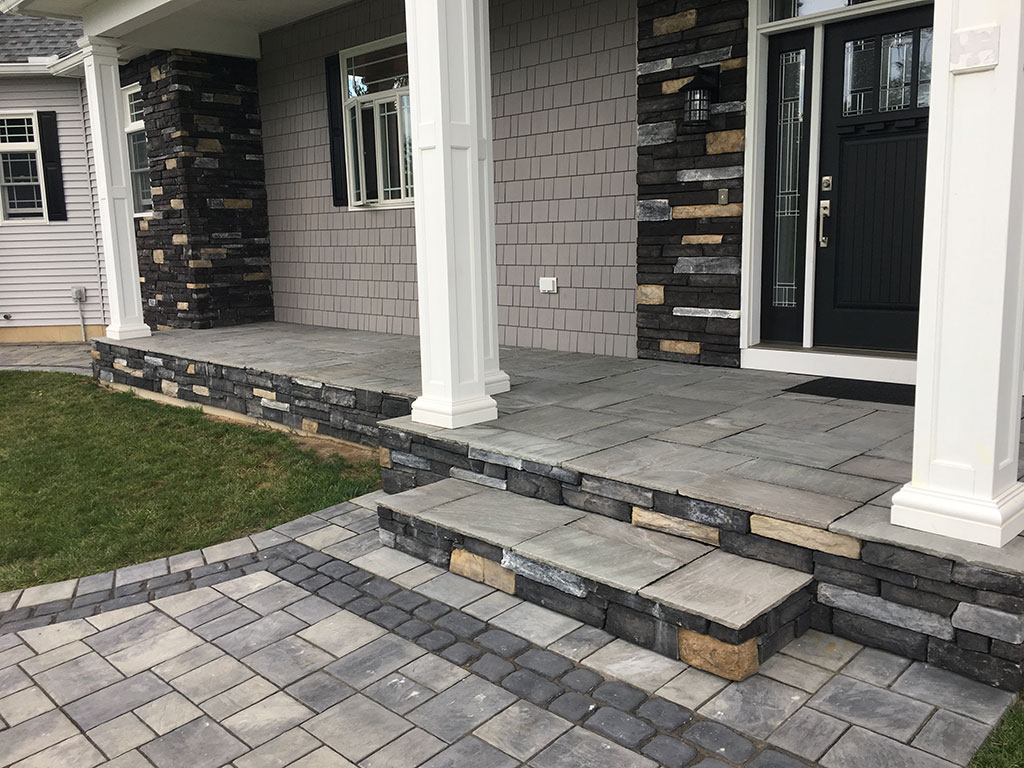 Stone Veneer Front Entryway – Southwick, MA
We have been working with this client for several years installing the various phases of their landscape project throughout the property.
This phase consisted of having our stone masons install cultured stone veneer to cover over the existing concrete foundation of their front entryway to match the existing stonework on the house. We then covered over the existing concrete patio with a natural grey sandstone paver, all of which resulted in a rich and inviting entryway.