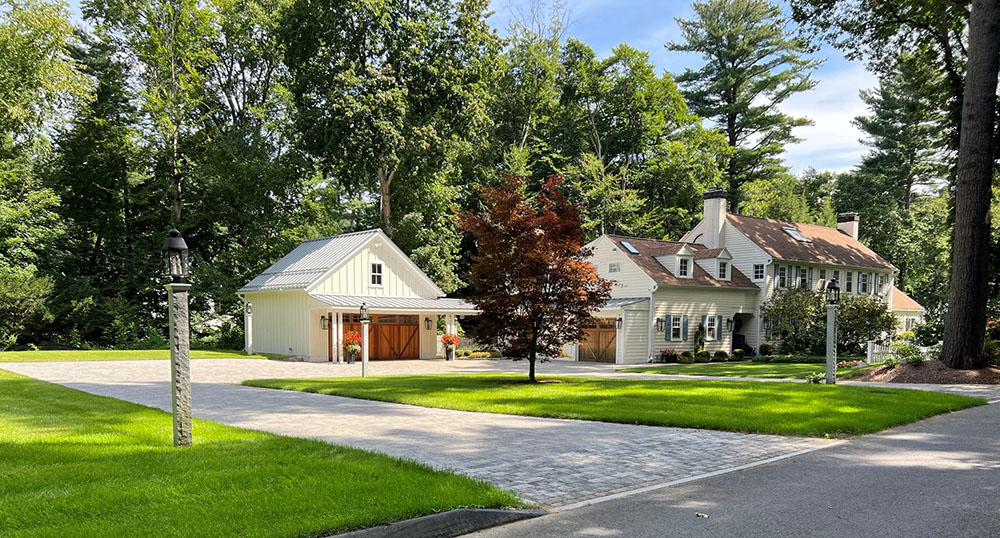 Luxury Paver Driveway Extension in Longmeadow, MA 01106
This client had us return to complete the second phase of designing and installing a 3,500 square foot horseshoe extension to blend into the paver driveway we designed and installed the year prior.
We started by excavating out an old blacktop driveway along with some stumps that were in the new layout. A new hybrid base was installed, then our crew started installing the horseshoe extension using Unilock Anterra square & rectangular pavers in the color Granite. A soldier's course and apron was installed using the Unilock Tribecca pavers in the Crystalline Basalt color blending it into the first phase driveway. We then installed four granite light posts with Azek caps along the new driveway extension that provided security as well as superb curb appeal. We finished the project by installing sod for an instant lawn for immediate enjoyment!
If you would like to have a backyard designed & installed just like this one, please contact us for a free design consultation.