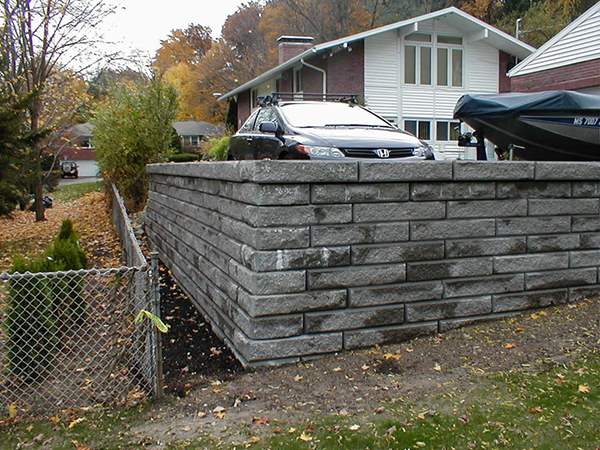 Driveway Retaining Wall – Western Mass
RJM Landscaping, Inc. was contacted by this homeowner to replace an existing retaining wall that was falling over, causing the driveway to sink. After evaluating the site and close working conditions, we chose the Unilock Sienna wall system.
This stone is a machine set wall with each block weighing close to 600 lbs. This system reduced the amount of excavation work as well as avoided disrupting the two bordering properties. Upon completion of the wall, to remove the sunken pieces, the driveway was saw-cut, re-graded and a new blacktop was installed.
Hi Rick!
Everything looks fantastic! Great job – and again – it has been a pleasure to work with you. Your guys are very professional and courteous (and even liked dogs – I think – at least Bailey thought that)!
I will be happy to refer anyone I know who will be doing this type of work to you! Thanks again!